Indoor Pool Renewal
During your stay, feel free to use our indoor pool, recently refurbished as of March 19th, 2018.
Through the latest renewal, our pool area has been modernized and transformed, weaving traditional elements of Kyoto and contemporary lighting.

Indoor Pool & Fitness Gym Information
[Renewal] Indoor Pool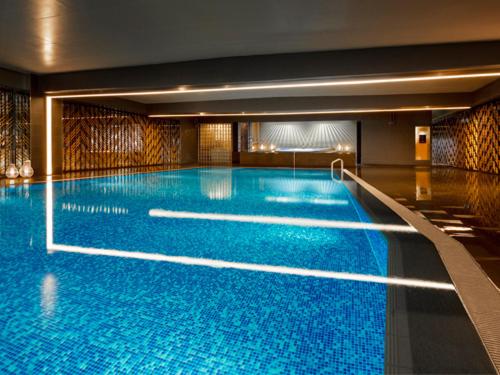 A warm indoor pool which you can enjoy all year round.
Jacuzzi and a warm room is also available.
JPY 550
Hours :
Weekday 7:00 to 10:00 / 12:00 to 21:00
Weekend 7:00 to 21:00
Location : 1st Floor
Please note our swimming pool will be closed for regular cleaning during the following period.
We apologize for any inconvenience it may cause you.
December 9th~12th. 2019
[New Open] Fitness Gym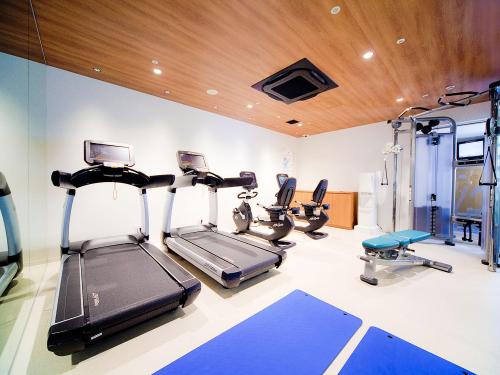 Our fitness gym features professional quality equipment
JPY 550
Hours :
Weekday 7:00 to 10:00 / 12:00 to 21:00
Weekend 7:00 to 21:00
Location : 1st Floor
・Use of the pool and fitness gym is only for hotel guests, club members, and accompanying visitors.
・Children age 3 and up who are toilet trained may enter the pool without a diaper.
・Children under 12 years old must be accompanied by a parent or guardian.
For every 2 children, we ask that there be at least one guardian present.
・Please ensure that you wear your swimming cap at all times when using the pool.
・Guests must be at least 18 years old to use the fitness gym.
・Please refrain from using inflatable pool toys.
Feel free to use arm bands and other equipment provided by our staff.
・Please refrain from using the pool if you are any of the following:
Guests who are intoxicated, have tattoos which are too large to cover with complimentary patches provided by our staff, suffer from infectious diseases, or guests with severe skin diseases or injuries that require bandages.


Business Center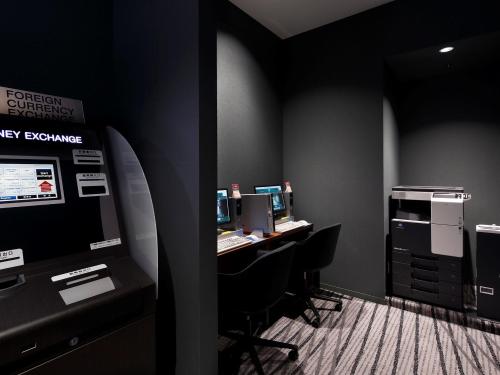 Features PC, copier and currency exchange machines.Available for 24 hours.
Location 1st Floor
Souvenir Shop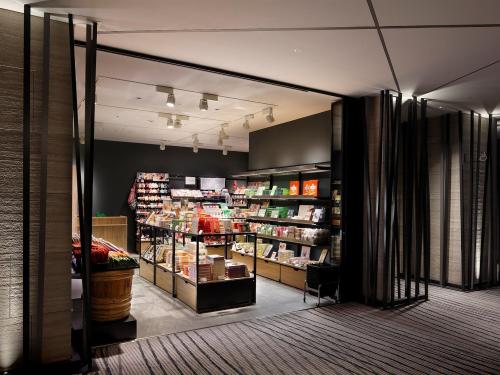 For your good memories in Kyoto , we have sweets and a variety of capital, such as pickles, other items offer a souvenir.
Hours 8:00 to 20:00
Location 1st Floor
Nursing Room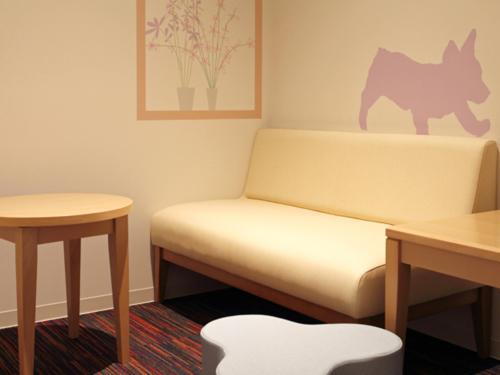 We have a Nursing Room for your infant
Location 1st Floor