Dear our valued guests,
Notice for the temporary change of our Facilities
Following the Japanese government's over the basic policies against the corona virus
to prevent outbreak within the facility, we announce temporary closure at our facilities.
We sincerely apologize for any inconvenience and thank you for your kind understanding.
【Temporary closure at our Facilities】
 ※Indoor Swimming pool,Gym and Sauna
 ※In-room Spa
 ※Gift Shop
Request to our guests,
◎ Please wash and sanitize your hands with alcohol as entering our facilities.
◎ Hotel staffs may be wearing face masks for the safety and health of our guests.
◎ If you have any concerns, please feel free to consult with our staff.
                                       Manager
室內游泳池更新
在您入住期間,可隨時使用我們的室內游泳池,該室內游泳池已於2018年3月19日進行了翻新。
通過最新的更新,我們的泳池區經過了現代化改造,融合了京都的傳統元素和現代照明。

室內游泳池和健身館信息
[更新]室內游泳池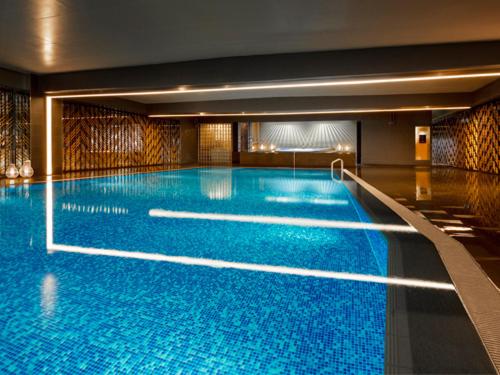 一個溫暖的室內游泳池,您可以全年享受。
按摩浴缸和溫暖的房間也可提供。
540日元
小時 :
平日上午7:00至10:00 /中午12:00至21:00
週末7:00至21:00
位置:1樓




[New Open]健身房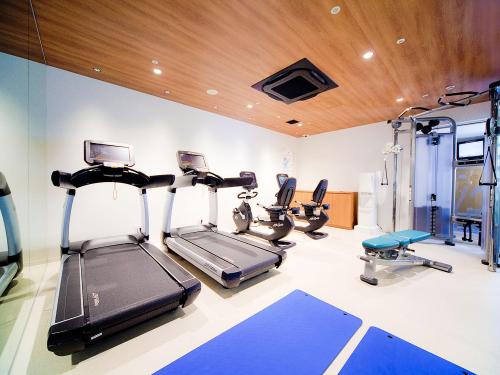 我們的健身房設有專業的優質設備
540日元
小時 :  
平日上午7:00至10:00 /中午12:00至21:00
週末7:00至21:00
位置:1樓
・Use of the pool and fitness gym is only for hotel guests, club members, and accompanying visitors.
・Children age 3 and up who are toilet trained may enter the pool without a diaper.
・Children under 12 years old must be accompanied by a parent or guardian.
For every 2 children, we ask that there be at least one guardian present.
・Please ensure that you wear your swimming cap at all times when using the pool.
・Guests must be at least 18 years old to use the fitness gym.
・Please refrain from using inflatable pool toys.
Feel free to use arm bands and other equipment provided by our staff.
・Please refrain from using the pool if you are any of the following:
Guests who are intoxicated, have tattoos which are too large to cover with complimentary patches provided by our staff, suffer from infectious diseases, or guests with severe skin diseases or injuries that require bandages.


商業中心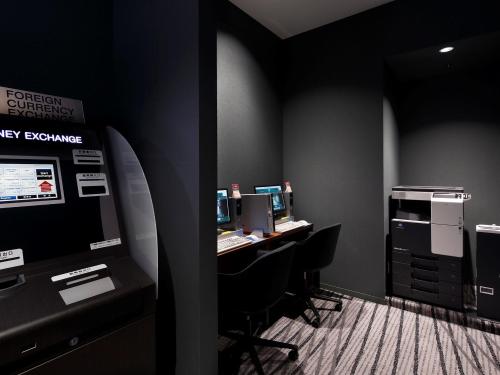 配有個人電腦,複印機和外幣兌換機。可供24小時使用。
位置 1樓
紀念品商店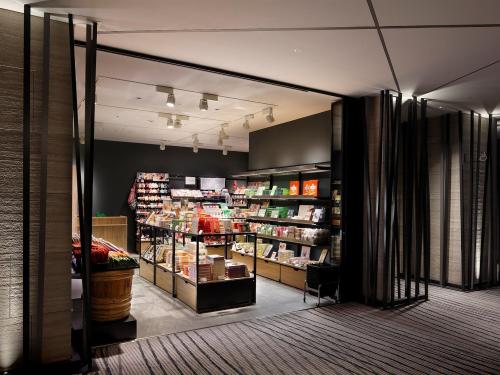 為了您在京都的美好回憶,我們有糖果和各種資本,如泡菜,其他物品提供紀念品。
營業時間 8:00至20:00
位置   1樓
護理室