Dear our valued guests,
Notice for the temporary change of our Restaurants
Following the Japanese government's over the basic policies against the corona virus
to prevent outbreak within the facility, we announce temporary closure and
the change of business hours of our restaurants.
We sincerely apologize for any inconvenience and thank you for your kind understanding.
【Temporary closure at our Restaurants】
 ※ All Day Dining KAZA(1F)
【Details of restaurants's business hours】
※French Dining TOP OF KYOTO(14thF)
※Teppanyaki AOI(B1F)
※Chinese restaurant ROYAL RYUHO(B1F)
※Gourmand TACHIBANA(B1F)
Lunch   12:00AM~ 2:30PM(L.O2:30PM)
 Dinner    5:00PM~ 8:00PM(L.O7:30PM)
※Lounge (1F) 10:00AM~2:00PM(L.O 1:30PM)
※Room Service 7:00AM~9:30PM(L.O9:30PM)
       10:00AM~2:00PM(L.O13:30PM)
Request to our guests,
◎ Please wash and sanitize your hands with alcohol as entering our facilities.
◎ Hotel staffs may be wearing face masks for the safety and health of our guests.
◎ If you have any concerns, please feel free to consult with our staff.
                              Manager
French Dining Top of Kyoto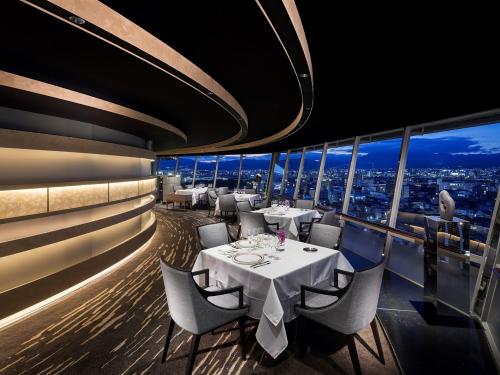 The 14th-floor Top of Kyoto is the city's only revolving restaurant, and unique among French restaurants in Kyoto.
>> For more details
All Day Dining KAZA
Featuring five distinct cuisine areas, the Kyoto restaurant of KAZA offers an open-kitchen design, where chefs will prepare and plate creative delicacies to your desire.


Teppan-yaki AOI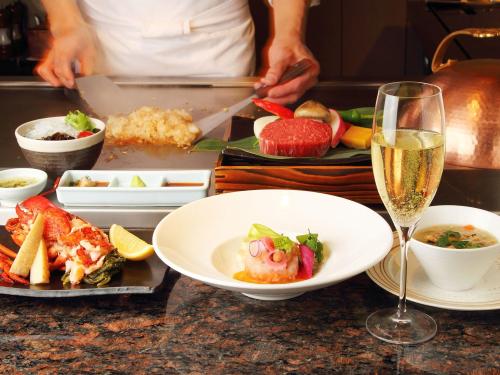 F
or an unforgettable meal
in Kyoto, wagyu beef is the premier choice. Watch your chef's brilliant skill at preparing sizzling cuts of meltingly soft "Omi" beef, one of Japan's top three "Wagyu" (a top-quality Japanese beef appellation).
>> For more details
French Kaiseki-style Cuisine Gourmand TACHIBANA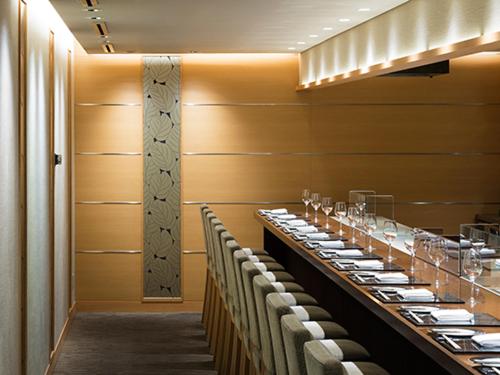 Organic, local, and fresh ingredients are highlights at this restaurant, where Japanese chopsticks and Kyoto kaiseki styling meet French cuisine.
>> For more details
Chinese Restaurant Royal Ryuho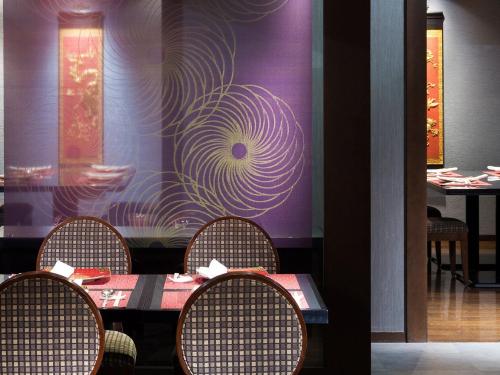 Cantonese delicacies in a soothing, warm ambiance reminiscent of traditional townhouses are yours to enjoy at this Kyoto Chinese restaurant.
>> For more details
Kyoto-style Cuisine TANKUMA KITAMISE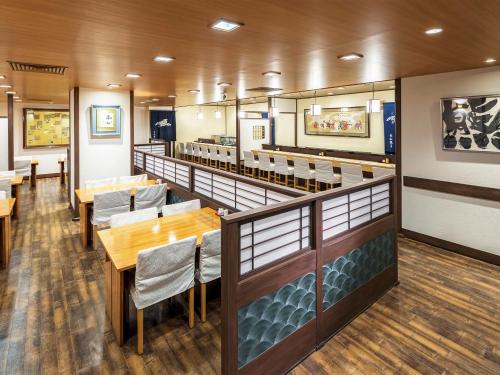 Join Tankuma Kitamise's clientele of distinguished writers and cultural legends by indulging in authentic Kyoto cuisine, the quintessential Japanese traditional cooking and presentation style calculated to please the eyes as much as the palate.
>> For more details
Bar GRANADA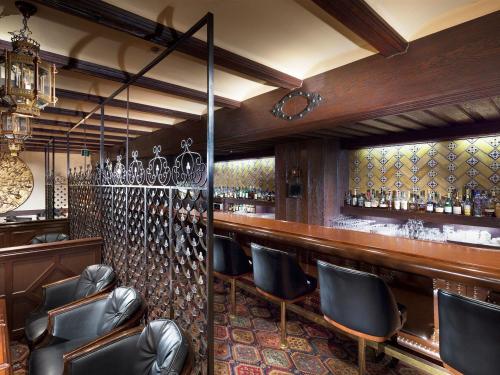 Cap off a day of Kyoto sightseeing perfectly in the dignified and tranquil surroundings of Bar Granada. Soft leather chairs, muted lamps, and a subdued décor evoking Andalusian charm surround you as you sip from a selection of the world's finest liquors.
>> For more details
Lounge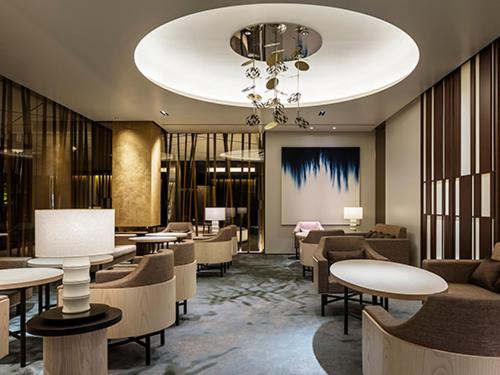 A quiet space for relaxation and refreshment, the lounge is the perfect venue for casual meetings, a break in sightseeing, or a meal at All Day Dining KAZA.
>> For more details