French Kaiseki-style Cuisine Gourmand TACHIBANA
Organic, local, and fresh ingredients are highlights at this restaurant, where Japanese chopsticks and Kyoto kaiseki styling meet French cuisine. Chef Imano sources and carefully selects his fresh vegetables every single day from Higuchi-no-en, a produce farm that offers what many rank as Kyoto's most flavorful and healthy vegetables. Imano epitomizes a local and sustainable approach to cuisine, and accesses the palate's memory for truly seasonal flavors. This combination of Kyoto local food and international flavors results in a unique gem that sees many return customers. Chef Imano offers cooking classes as well; check with the concierge for schedules.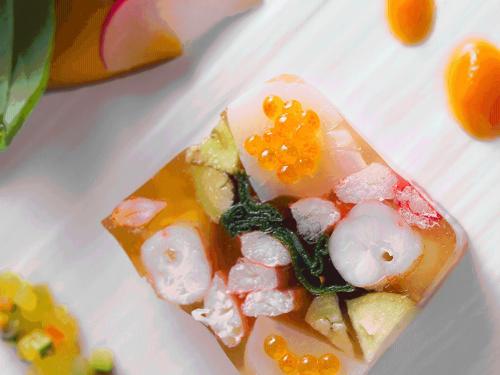 Hours
 11:30 to 14:30 (Last order 14:30)
 17:00 to 20:00 (Last order 19:30)
Location
 1st Basement Floor
Price Range
 ・Lunch: JPY 4,235~
 ・Dinner: JPY 8,470~
* All rates include tax and service charge.
For Reservations (Phone)
 +81 753619223